We are here to support ALL your modelling needs and also provide excellent flying, car and boat operational facilities.  This is backed up by expert staff to answer all your queries. 
Easter Fly In April 14th – 15th, 2017
We would normally have a show at LHC but this year we are having  fly in open days,  open to anyone. Bring your  boats, cars,  quads, fpv,  planes, helicopters the whole lot what ever you want to do 14th -15th April starts at 10 am till 5 pm.
Make sure you bring your BMFA . The shop will be open for drinks, snacks and sales and will be doing some special sales on products over the two days .
We will be running mini flite lessons on our shop trainer. We will be doing two slots each day for an hour. At a cost of £4 for a 5 minute slot. So if you have never flown then this is the perfect taster
Leasowes Farm, Oxhill, CV35 0RL , 01926 642848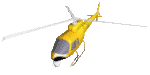 Come along for a visit and meet our friendly staff,  Robin & his team , you will not be disappointed
Opening Hours 10.00 a.m. till 5.00p.m. Monday to Saturday, Closed Sundays
Note Closed Easter Sunday & Monday April 16th / 17th

For scale modelling Click Here
CHECK OUT THE NEWS PAGE FOR EVENT AND MODEL NEWS 
Leasowes Farm, Oxhill, Warwickshire, CV35 0RL , 01926 642848